Post by OutRosez on Feb 17, 2018 20:42:00 GMT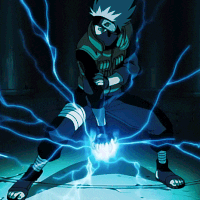 OutRosez
You know what really bothers me in all this?
The Russian government has plausible deniability, those Russian individuals will never be punished, the Americans they used to set the fake rallies had zero clue they were being used, the fake accounts they created were stolen information of legitimate Americans so those guys are compromised. Russians got what they wanted - US in chaos under Trump. We also know they will be back again this year (they probably are) and the next presidential election. THEY WON!
What the fuck happens to democracy now? It was taken through hell with the use of social media and going forward, we have no way of knowing whether an account is legitimate or something conjured up by Russian agents. Can you ever even trust the Russians aren't involved in future elections? Lol..
I don't know how you counter this sort of war moving forward. They could just setup vpns and simulate being American or hell, hire Americans who have no idea they are being used. And all it took was $1.5 million to severely damage democracy in this country. No superspook cold war KGB/CIA spy shit, no crazy funding, no secret weapon, no science tech, not even a big number of staff. Just a relatively small group of people in a few offices somewhere in Russia severely damaged democracy. Putin probably laughing his way to sleep every day since Nov 9 2016.
This is gonna be long probably and I'ma take it in several parts.
First, punishing Russia won't happen until Trump is gone. He won't impose the sanctions that Congress easily passed. He refuses to accept blame/fault for election tampering on his behalf (and neither do his reporters). If you look at it extremely conspiratorially, so put on your tin foil hat please, Trump acknowledges that this started in 2014. Totally under Obama right? Well........not exactly. Miss Universe 2013 was the Moscow one where supposedly this plan started being hatched. If you REALLY believe in the dossier, and a lot of it is independently verified/Steele has no reason to falsify the thing anyway it started then. The Internet Research Agency was started in 2014 just a year after that. BUT if you want to get really conspiracy theory, like I mean deep web shit it starts earlier.
Trump wanted BADLY to run in 2012. It wasn't a well kept secret, he just couldn't get his campaign stuff in order, and by the time he had stuff in line he couldn't enter because Romney had basically already become the guy despite losing a couple early states. In 2011 no one knew Putin wanted to seek a third term, at least not publicly. People who knew him as a power hungry guy? Definitely. It makes sense, he's a dictator there. He's ex-KGB, he knows global politics, and his plan is largely based on a pretty big Russian politics book. So I think really he started planning it then. By 2011 the Russia/America relationship started to break down a lot and he saw some potential stooges for not 2012, but 2016. He couldn't ever get Romney, Bush 3, Rubio, etc because they're all Russia-phobes. But the guy who just hates black people, globalism (which excluded him multiple times from opening up Trump hotels in Moscow but other tycoons got in), and doesn't understand anything about politics whatsoever? Perfect guy to run in a time where the global economy is changing, American people are afraid of the future because of globalism, coal and factory jobs are leaving or just closing altogether, etc. Rough race relations in America added in especially as the cops shooting black kids number went up weekly.
Trump fits the bill on a lot of those. But Putin knew without the proper campaign structure already in place he couldn't get something going in 2012, so he just would wait until 2016 when Trump had a better chance of putting things together. That's why his first few campaign managers/higher ups are heavily involved in Russian money laundering, spying, or something else. So Putin maybe blackmailed maybe didn't depending on if you believe the pee tape/Trump debt stuff, Trump into running in 2016 when he was already eager to do it anyway. He set up the IRA, and some other spying stuff. Got his ducks in a row as much as he could because he knew Trump wouldn't or couldn't do it.
Russia spent a lot more than 1.35 million though.
100 million here
plus whatever they paid people to do random shit at rallies. This wasn't a cheap endeavor by any means. Especially with how they had to back channel the money/accounts through several places.
As for the what happens to democracy now? It's a tough question to answer. We've been hacking or "monitoring" elections in other countries for decades probably determining outcomes in the third world for a while. For the social media stuff/ads, it's on the people to be smarter and not just get their news from random political blogs/twitter "journalists". The echo chamber on social media is a big problem, and so are the ads. Facebook to be fair, has realized this and is making changes and accepting some fault to a degree about the part they played. Whether or not they're making those changes to help out Zuckerberg in 2020, we'll find out. At the very least that's concerning given his entanglement with the largest social network on the planet.
One thing that the Russians aren't smart about, or perhaps maybe didn't do well enough/weren't well enough informed about American politics is where they hacked the elections probably. 70K across the midwest is brilliant, like that's perfectly done. It's convincing and inconspicuous enough to work within the framework of what we know about the midwest-afraid globalism, job markets are going away, the people are older and concerned about the future of what remains of their automotive, coal, textile, etc jobs. Especially as the country gets greener. It works. But they've largely failed with the special elections. I mean where the democrats ran a liberal they nearly won every time in DEEP red areas, by hitting the same issues Trump has. Like there's no way that a Democrat should come within 5 points in 2 of the 40 most conservative districts in the country in SC-5, and Kansas whatever the number was. Then even with all the baggage for Roy Moore Democrats won in the second reddest state in the country, a state in which they hadn't had an elected Dem in 25 years (longer than that really because Shelby flipped to Republican in 94 when the Dems lost the house because he was worried about his senate seat). They either didn't have the desire to help Trump in those times, didn't know to do it, or didn't really care for whatever reason.
By all accounts Republicans won the GA-6 special election because they turned out. It was just a few months after Trump's election so that explains why. It was a heated national race because Dems were dumb and dumped millions in on the race because it was Hillary's best district of the 4 special election seats in 2017. The others? They mostly stayed home because it was a rough year for Trump. Especially in Alabama. Part of that is who Roy Moore is, and Alabamans don't like him generally anyway, and part of that is Democrats turned out in huge numbers exactly where they needed to for Jones to win. He got the black vote out in Birmingham and the college vote out around Auburn and Alabama. He fucking nailed that and did it while being progressive. Same shit with the Virginia House of Delegates. Tons of liberal candidates and they all won even in deep red districts in one of the 5-7 most gerrymandered states. Running left worked, has worked, and will continue to work because the message works for people. Look at Obama's book "The Audacity of Hope" he wrote about this stuff in 2006! He knew where it was going and ran fairly far to the left, especially of Hillary, and won big because of that. He governed more moderate than that, but still fairly left of traditional Dems. It's an effective message.
2018 is gonna come down to a few things. Turnout being the biggest. I'm willing to bet that Putin either doesn't care about the House/Senate enough, or doesn't know the signs of a wave election. Because it's coming, it's unavoidable at this point. Dems are a routine +10 on generic ballot, which while not enough to steal the House because of how gerrymandered the districts are in some states it makes it in play given how badly the government is running, Republicans not really turning out, a fair economy but maybe one showing signs of slowing down, etc. There's a lot of momentum for Democrats. Putin is gonna have to have the right districts/states hacked. Don't get me wrong there's easy scenarios where the Dems get 7 million more House votes but are still the House minority, but as long as Trump's approval stays low, and Russia stuff keeps coming out that's a big help.
Hopefully, 2018 goes well enough for Dems that they can do what Trump and Congress won't: fix the election machines. Either make them hack-proof, or go paper ballots. If the dems win enough governors races, it won't matter as much. Plus they'll be redrawing the maps for the next decade of elections as well, so 2022-2030 should be a big improvement. The best part is, Dems have several advantages after getting steamrolled the last few elections in state races. First, not a lot to lose! YAY FOR UNDERPERFORMANCE!!!! WOO!!!!! Second, the states they have up are pretty blue ones: New York, Hawaii, Oregon, Rhode Island, and a less blue but I'm still calling it blue: Pennsylvania which is redrawing its maps as we speak and they should be done well enough to have the dems go from 5 house members to 9-10 thankfully which in an election where you need 24 seats that's fucking huge. As for the dems who are term limited, it's rough, but still not bad: Minnesota, Colorado, Connecticut, and California.
Oh but these Republican seats up? Are you sitting down? Is your mouth full of saliva? If not it's about to be! We got a ton of fucking great governors races coming up: Arizona, Florida, Georgia (stretch calling it fucking great but I'm going with it), Illinois, Maryland, Massachusetts, Michigan, Nevada, New Hampshire, New Mexico, and Wisconsin. Then a few more less intriguing but dreaming is cool: Maine, Ohio, Tennessee, and Texas, and a few more deep red states where there's no chance at all probably. But if they win the rust belt and break up the gerrymandering it's gonna be really nice. Part of that comes down to running some strong candidates, making sure turn out stays high, get the people fucking hyped to vote, and encouraging everyone to register and making sure that they know where the polling stations are.