Post by bladefd on Sept 9, 2016 7:53:12 GMT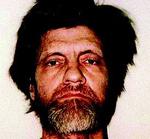 That sounds like a tragedy not a love story....but Ill read it.
Ive read so much shit lately. I read a biography of buddha, the bhagavad gita, part of the upanishads, reread of human bondage, fear and loathing in las vegas.....some other stuff too, but I cant recall at the moment. Some indian spiritual books have some great insight. Totally worth reading the Gita IMO. Hits on a very non western form of spirtiality and youll find that buddhism borrows heavily from hindu and other indian spiritual traditions.
Interesting. Have you read Mahabharata and Ramayan? Both are ancient epics. Many take them literally but I believe those stories were never truly meant to be taken as true stories. There were 4 main ancient civilizations with the greatest impacts on knowledge - Chinese, Greek, Egyptians and the ancient Hindus.
Buddhism is based off Hinduism. Buddha was raised a Hindu but he felt Hinduism was not complete. He felt it didn't answer the question of suffering and how to overcome it. That is where buddhism comes into play.