Post by gabi on Mar 15, 2017 22:34:56 GMT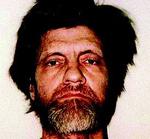 Could be a dollar or after the presidency if he does a great job it could be billions of billions. Either way, he is most likely a billionaire by some margin.
A lot of the value of the properties is in the name though. I mean, without trump, trump tower is just some building youve never heard of.
I mean I don't think the Trump Tower without the name would have any meaning. I don't think the value would dip a lot without the Trump brand name. It it is still a skyrscraper on one of New Yorks most lucrative streets, you know? But things like Mar a lago and the golf resorts? defintely.