Post by bladefd on Jan 11, 2018 21:46:29 GMT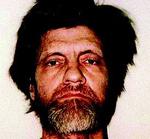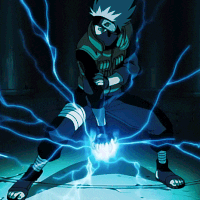 The only ultimate goal of these folks at big pharma is to maximize profit. Period. That's a fact.
You have absolutely no uderstanding of markets if you think companies just set prices.
At least read this shit
en.m.wikipedia.org/wiki/Supply_and_demand
And if you post more shit about price negotiation or big pharma price setting you havent understood it, so go back and read it again. The only time this model doesnt apply to health markets for drugs are government intervention and market failures. The latter has no application here.
Magnax, you really think I don't know supply and demand? Funny guy.
I implore you to do some research on how drug prices are set. The reason why you see cancer drugs and hepatitis drugs costing 300,000 or 200,000 is simply because they can. They determine the cost of research & development that it took to get that drug on the market. They also approximate how much people will pay for something lifesaving - people will pay much much more, say an EpiPen for asthma attacks and meds for breast cancer, than say codeine cough syrup to stop severe cough. Pharma companies estimate how much can they make and how much insurance companies are willing to shell out because insurance companies are the middleman, of course, negotiating on the behalf of their clients - the consumers. They also have to maximize profit so they are making strides for their shareholders to stay and to attract more investors into the mix. The money factor - the bottom line - is
huge
primary factor
like it is for any corporation, especially if they are on the stock market (most probably are). Government is involved as well not only through regulations and determining subsidies but also involved negotiating for medicare/medicaid patients so those prices come into play when big pharma is trying to negotiate on their end - profit from medicare is usually less than from private insurances so that all plays into the mix. There are also legal and administrative fees. There is also some politics involved. All of this goes into the equation of setting drug prices. In the end, it's about making money in a for-profit healthcare system. Everyone makes money down the ladder - big pharma, insurance companies, researchers, hospitals, doctors, nurses, lab technicians, health provider companies/facilities, lawyers, lobbyists, politicians, etc. Take all of this into account, and you have exorbitant costs.
What are you even arguing at this point? That those things I mentioned above have no bearing on cost for say a breast cancer medicine? There is so much involved in the process including the market, but in the end big pharma company have control over what they want their drug to cost. They might offer rebates, coupons, savings, whatever. It's up to the respective big pharma company.

, the government is involved and so is the market, but lets not act like big pharma has absolutely nothing to do with pricing and has nothing to do with driving up the costs for everyone. I am not saying the government had nothing to do with it because they did as well. Don't misconstrue this as a government vs corporations argument because it isn't.