Post by Don Rumata on Mar 17, 2016 19:28:07 GMT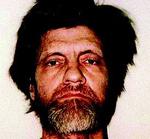 i'm very convinced that it's beneficial for a country having the people involved in the political decision making.
What i will say doe is that USA is a whole different animal in terms of scale, you can't just take the Swiss model and multiply it by 40
According to the average American voter too. Thats the problem. You can be the largest minority and have a huge swathe of ideogical ground between you and the average voter. Trump represents that 35% very well and America as a whole very very poorly.
how can 35% be "the problem" in a democracy? i think one better learns how to include them in the political decision making. We have to do that shit and it's definitely hard but not impossible imo