Post by bladefd on Jan 31, 2018 21:57:40 GMT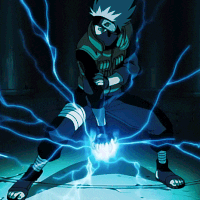 lolwut, no he wasn't/isn't. Dems and reps both hate him.
Not true. Bernie has always been partisan, no doubt, but lets not act as if he was the most hated Senator or something - for that, you have to look at Ted Cruz or something. Sanders is a likable guy and open about his views; whether you agree with him or not is a different story. Even McCain talked highly of Sanders as a genuine honest person, and we know McCain and Sanders would rarely see eye to eye on majority of issues.
"Given how liberal he is, it made the work hard," Mr. McCain recalled last week. "But he was an honest liberal. I've worked with people who tell you they are going to do one thing and then do another, and Bernie did what he said. And he was very effective. " "The reason he has been so successful is that he built very strong left-right coalitions, " said Warren Gunnels, a longtime policy adviser who now works on Mr. Sanders's campaign. "He doesn't see himself as on the left. He sees himself exclusively as fighting for working people."
But rather than earning the frustration and ire of his peers in the vein of other Senate hard-liners such as Sen. Ted Cruz, Sanders has managed to be respected — even liked — by much of the chamber, according to members on both sides of the aisle. The Vermont independent actually has much more in common with Sen. Tom Coburn, the now-retired "Dr. No," whose hard-line opposition killed many bills in the Senate but also earned him the respect of his colleagues on both sides of the aisle.

Sanders also has been able to work well with his colleagues. He's passed bipartisan legislation and forged strong relationships with members of both parties in nearly 25 years on Capitol Hill. But most of all, members say, even when Sanders is ideologically an outlier, he lets others know where he stands. He's not the type to suddenly stab a colleague in the back. And that's earned him respect both on and off the Hill.

"A lot of people here talk about what they believe in, but they don't act on it," Sen. Mark Warner said. "He always acts on what he believes. "¦ We can agree or disagree, but you know where he stands."
www.theatlantic.com/politics/archive/2015/07/bernie-sanders-is-a-loud-stubborn-socialist-republicans-like-him-anyway/450597/